Both consumer and business demand for connected products has never been higher, with many promising new developments right around the corner that will be enabled by new wireless protocols like the 5G network, more complex and intelligent product design and more.

Current Wireless Protocols
Three popular wireless protocols being leveraged at present are cellular, Bluetooth and Long Range Wide Area Networks (LoRaWAN). Each of these protocols have their distinct benefits and use cases:
Cellular: Most of us are familiar with cellular connections, which are currently running on 3G, 4G LTE or potentially new 5G networks. Cellular carriers are in the process of "sunsetting" the older 3G networks in the U.S., with 4G LTE remaining and 5G networks coming online, which is expected to be fully implemented over the next several years.
Bluetooth: Bluetooth connections have been in wide use for quite some time, and have evolved to become a versatile short range technology for anything from audio to indoor location.
LoRaWAN: This protocol is rapidly growing in popularity, due in large part to its low power and long range. LoRaWAN uses lower speeds to send small packets of data over extremely long ranges, and often over highly populated networks.
One example of the use of the LoRaWAN protocol is Digi-Key's contact tracing system, which uses LoRaWAN badges to protect the health and safety of its team.
Each LoRaWAN badge is assigned to an employee, which records close proximity events. In the event that an employee tests positive for COVID, data can quickly be pulled from their badge to identify other workers who were in close proximity to the infected employee. This helps remove the guesswork from identifying those who were exposed and potentially reduces the number of people who need to be quarantined.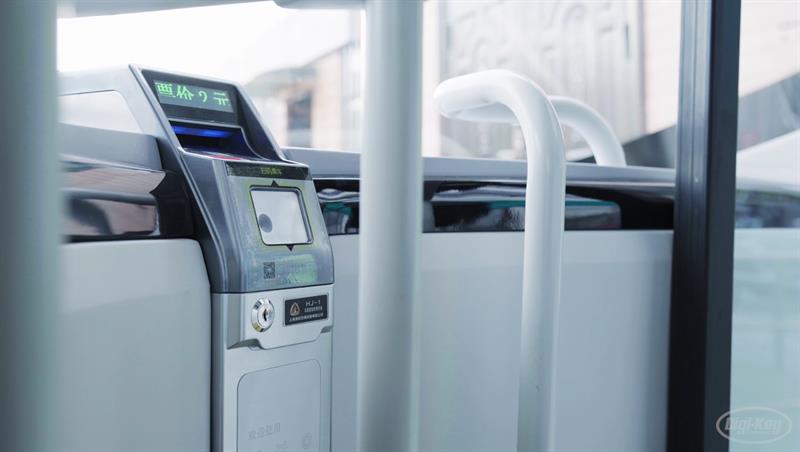 Above: A ticket scanner

Factors Driving Demand
Demand for these wireless technologies is higher than it ever has been, creating a new set of challenges for technology organisations, standards bodies, and of course, suppliers. The number of connected designs has simply skyrocketed: it used to be limited to companies that could make the substantial investment needed, and now it is more accessible to designers, leading to the boom we are seeing now.
Ten or 15 years ago, engineers used to focus on designing applications around each specific type of connectivity; now, there is the ability to bring wireless into any application with more versatile wireless protocols and devices.
The main factor driving this demand is customer-centricity and accessibility of the technology. Engineers used to have only one or two options for what type of connectivity technology would work in their application; today, several connectivity protocols may work really well.
Security Considerations
As with any technology, security concerns should be top-of-mind. The COVID-19 pandemic, which shifted many employees to a work-from-home setting, made companies reconsider and double down on their security protocols as their teams saw an increased need for connectivity.
This security-first approach also extends to design activities: many devices now are built with security at the core, building wireless ecosystems around it. Each step of the design is more secure than ever before, all the way to the chip level. Even things like removing physical connection points in devices helps keep sensitive information safe from potential threats. Outdated or older devices or legacy systems, like wireless routers or firmware with security holes continue to be an issue.
The Future of Wireless Technologies
Electronic component distributors are at the leading edge of these wireless technologies, providing the necessary parts to fuel innovation. High service distribution partners like Digi-Key provide not only the parts, but also the wireless services, software design services and resources that an engineer may need to spark ideas or work through design questions.
Wireless technologies have evolved significantly over the years, and with the pace of demand hitting new records each year, they will continue to evolve. IoT continues to drive innovation in wireless technology and connectivity that will not only be an endurance test for legacy systems, but will also shape the fate of small and big companies in many different industries with estimates upwards of 100 billion IoT connected devices by 2025.
Wireless technologies are also more accessible to everyone than ever before, and will likely continue to be more pervasive and affordable.
Author details: Josh Mickolio, supplier business development manager - wireless at Digi-Key Electronics