Mobile communications networks have, traditionally, been developed and rolled out using a one-size-fits-all approach that provides for services to all types of devices, regardless of the connection requirements of vertical services. In the future, and especially in the emerging 5G domain, this just won't do.
Operators will want, and need, to target a complex and wide range of differentiated services. One way of achieving this is by using the relatively new concept of network slicing (NS).
The idea is to allow operators to offer discrete virtual networks built on one, shared network, with multiple functional layers dedicated to each application or service type. The technology relies heavily on the concepts of Software Defined Networking (SDN) in the backhaul, Network Functions Virtualisation (NFV) in the mobile core, and network orchestration.
According to network equipment provider Ericsson, which was one of the first to outline plans for network slicing, early user cases are likely to include high data rate mobile broadband to support video, massive machine-type communications with transportation monitoring and control; mass market personalised TV with big data analytics; and critical Machine type communications with remote control.
"We are well on the way into developing working solutions, having worked with partners - including other operators and numerous network infrastructure providers - on Proof of Concept (PoC) projects and some field trials," Andy Corston-Petrie, Principal Researcher in the Converged Networks Research Lab in Martlesham told New Electronics.
The main goals, at least from the point of view of an operator, is the opportunity to roll out new service types for different sectors and for emerging applications significantly faster and more economically than has been possible in the past.
Efficient network slicing will, importantly, need some sophisticated orchestration capabilities that will reserve and allocate the virtual resources for slices in multiple domains.
One key technical issue being investigated at BT - and Corston-Petrie stresses throughout the industry - is exactly how to ensure this orchestration is smart and dynamic so that users can access the right resources at exactly the right time in each domain. After all, one of the drivers for 5G networks is the ability to integrate multiple services with wide-ranging performance requirements - for instance high throughput, low latency, very high reliability and fool-proof security. And all that in a single physical network infrastructure that provides each service via a customised logical network - that is a network slice.
"It is a very complex, exciting and fast moving area with a host of challenges, and it is vital that for it to succeed, the industry comes together as much as possible and work to make it a standardised reality," argues Corston-Petrie.
More work is being carried out at BT into exactly how to slice the radio and backhaul domains, investigating where there will need to be partial slices as well as end-to-end slices (see Figure). There may also have to be slices for services that target administrative, security and regulatory domains.
Beyond that, industry needs to start addressing more advanced topics such as automation, machine learning, self-healing, self-optimising and real-time monitoring.
One of the initial conclusions that Corston-Petrie suggests is crucial to support the business case is that the benefits of slicing increase as the number of service types an operator is looking to introduce grows. "So there is economy of scale in slicing".
Another clear but maybe less palatable message is that significant investment up front will be necessary into automation to make a success of this at scale, otherwise complexity and operational challenges are likely to mount up.
These and other results have helped BT and Ericsson while working on a major economic study published late last year that attempts to quantify the benefits of slicing in the core network for both operators and users.
Slicing was compared and contrasted with two alternative scenarios for new service deployments: one was dubbed 'one big network', the other 'separate specialised networks'.
The companies suggest that, over a five-year period, the slicing/automation scenario could generate 35% more revenue than the 'one network' would achieve. Compared with the idea of several networks with dedicated resources, an improvement in revenues of 15% could be expected over the same period. There are also significant benefits to be made with the deployment of slicing when it comes to operational and capex efficiencies, the report stresses.
R&D collaboration
The research within Corston-Petrie's group will also link into a major R&D project into slicing announced in June in collaboration with one of BT's major suppliers, Huawei.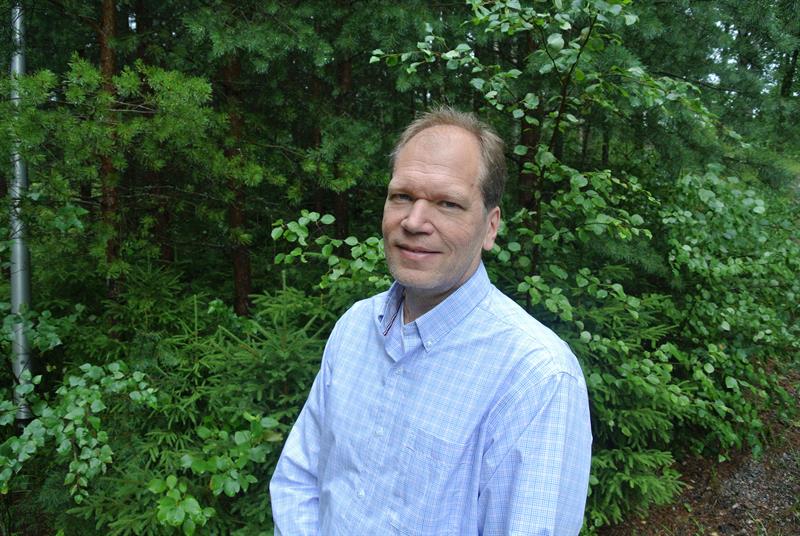 He is also co-chair, with HPE's Marie-Paule Odini, of research within the Facebook led Telecoms Infrastructure Project that focuses on End-to-End Network Slicing (E2E). Launched late last year, the project will deliver use case specific Proofs of Concept across multiple vendors, domains and operators, connecting elements of UE to radio/access networks, backhaul, mobile core and the application/service provider. One project aims to demonstrate the capability to support at least four simultaneous network sub-slices at the UE level ported across two 4G networks.

"We are reaping the benefits of early innovation in this exciting area, and we intend to build on this to pursue further advances and commercial deals."
Mika Skarp
"We are looking to bring together ideas and projects that are currently not being followed within other collaborative research projects in the network slicing area," said Corston- Petrie, again emphasising his view that collaboration is vital to make all this happen.

Other companies involved include operators Orange and NTT DoCoMo, Airhop Communications and Finnish start-up Cloudstreet.

Other projects, mostly backed by EU funds, includes the 5G Transformer activity, launched two years ago, which focuses on the management of network slices and includes companies such as NEC, Nokia, Ericsson, Telefonica and InterDigital and numerous academic institutions.
Another project, dubbed MONARCH, which started last July, focuses on cloud-enabled network protocols and includes Nokia, Huawei, Samsung and Real Wireless.
Bristol based Zeetta Networks, a spin-out from the local university, has already developed network slicing software and protocols, and its NetOS open source products are being used in an E2E slicing project at Bristol City's Ashton Gate football stadium to manage high density mobile use. The slicing software is also being trialled within the Bristol is Open smart city test bed.

"It is a very complex, exciting and fast moving area with a host of challenges, and it is vital that for it to succeed, the industry comes together as much as possible and work to make it a standardised reality"
Andy Corston-Petrie
Also, in the mix is Mavenir (Richardson, Texas) with a slicing orchestration suite, dubbed CloudRange, that is basically virtual partitioning software that works across the radio and core networks and applications. And Affirmed Networks, (Acton, Massachusetts) is offering the Virtual Slice Selection Function to 4G operators. This software will steer traffic into slices over both legacy, virtualised and future multi-vendor networks.
Previously mentioned Cloudstreet (Espoo, Finland) - which even brands itself 'the Network Slicing Company' - has recently been awarded patents in both the US and Europe for underlying technologies said to be crucial in dynamic slicing and orchestration. The patents, applied for 5 years ago, were based on PoC demonstrators in conjunction with Finnish carrier Telia in Europe and the US Government's unified public safety network FirstNet.
"We are reaping the benefits of early innovation in this exciting area, and we intend to build on this to pursue further advances and commercial deals," Mika Skarp, Founder and CTO of Cloudstreet told New Electronics.
He stresses that network slicing is already deployed in some 4G enabled networks, some using the company's Dynamic Profile Controller (DPC), basically a sophisticated virtualised application function. "We have identified IPTV as an important first use case application for network slicing, and we are in discussion with several carriers regarding the opportunity," said Skarp.
The Cloudstreet founder, who previously worked for Nokia, maintains the biggest obstacle to significant rollouts of NS –and indeed the bigger picture 5G – is the mind-set of many carriers who are procrastinating on how best to transition from the core, SIM-card based business model to selling differentiated capacity products. "Undoubtedly, this is a huge change, but they need to consider the bigger picture and start taking maybe early revenue-generating 'baby steps' on 4G networks to reap the benefits that will come in the 5G era".
Many of the major carriers and equipment makers are, to be fair, taking more than simply 'baby steps' into the NS area. Ericsson and NTT DoCoMo have been working on network slicing since 2014 and demonstrated two years later a PoC dynamic network slicing technology they suggest will work on 5G core networks.
The Japanese carrier designed the network slice creation and selection functions, while Ericsson developed the network slice lifecycle and service management protocols.
The Swedish group has also joined forces with SK Telecom in 2015 and have developed and deployed NS technology optimised for 5G services. The partnership also demonstrated ways to create virtual network slices specifically targeting services such as super multi-view and augmented reality/ virtual reality, massive IoT offerings.
Slicing automatically
Elsewhere and more recently, Huawei and Deutsche Telekom (both also early adopters and designers of NS technology) started a project that demonstrated how different networks slices can be created automatically and in an optimised way on a shared Radio Access Network (RAN), core and transport network.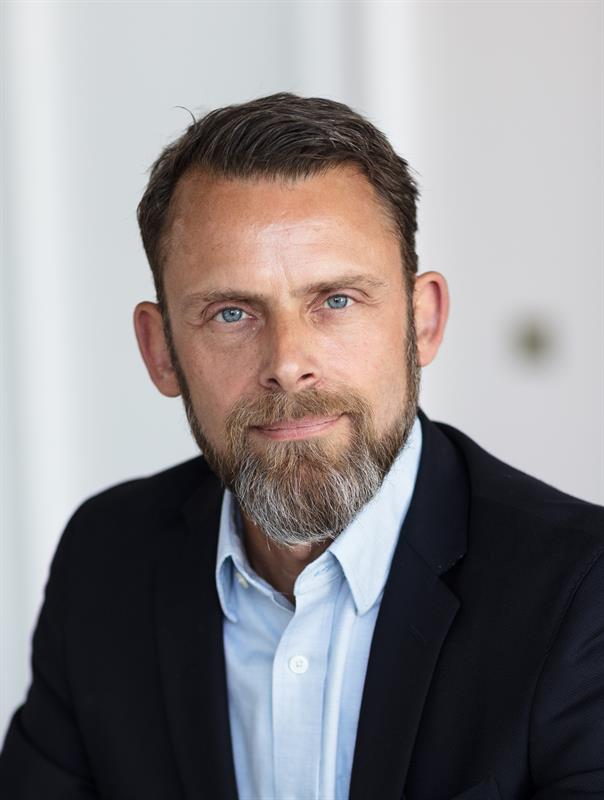 Anders Rosengren, head of technology and industry engagement at Ericsson's Digital Services unit concurs that the real opportunity for NS will only emerge within true 5G networks, but suggests it's in PoC projects and trials has been, and for a while continue to be, of vital importance.
He notes that collaborative projects, such as the one recently announced with "forward looking" carrier Swisscom, will prove the case as the partnerships "anticipates" 5G like applications. The companies are testing RAN slicing and Quality of Service control, as well as Ericsson's core network functionality to be able to configure dedicated slices for some critical use cases in the railways sector and public safety, as well as those targeting IoT and manufacturing.
"We are targeting, for instance, Gbit rate mobile broadband to be used in trains, as well as remote location. At the other end of the scale we have a set-up monitoring and remotely controlling machines that require extremely low latency but very high reliability"
Anders Rosengren
"We are targeting, for instance, Gbit rate mobile broadband to be used in trains, as well as remote location. At the other end of the scale we have a set-up monitoring and remotely controlling machines that require extremely low latency but very high reliability," Rosengren told New Electronics.
When asked if they were disappointed that such core network developments have received less attention than, for instance, the progress, publicity and standardisation efforts with the radio access side of the equation or mmWave links, all three interviewees concurred that the 5GNR emphasis was understandable since that had to be the catalyst that triggers other crucial 5G infrastructure advances.
And now that 5GNR specifications are up and running, not surprisingly, all three are keen that NS grabs the technological and business opportunity.
Not that this will be easy. There are, as suggested, many unanswered questions in the NS area, not least exactly how operators can – will –deliver the capability. There is a big debate and little consensus over just how many slices –whether horizontal or vertical – may be needed or sensible. And whether every vertical sector, such as health-care, IoT, automation, automotive or entertainment will need or want its own slice.
And perhaps the biggest conundrum, for equipment makers, carriers and potential users, is exactly when all this is going to happen – since the opportunity clearly depends on everyone delivering on the promise of 5G.