When Thorn-EMI acquired Inmos in the mid 1980s, the purchase looked to finally bring the curtain down on an interventionist industrial policy by which the government sought to reinvigorate the UK's position in technology. By that time, the government had invested more than £200million in the chipmaker, but sought to distance itself from direct involvement in industry.
Peter Claydon, CEO of Bath startup ContinuumBridge, says: "It was a huge government investment compared to anything we've seen since."
Originally intended to be a memory company, by the time of the Thorn-EMI acquisition, Inmos was changing direction. And that change would influence the development of chipmaking companies around Bristol for years to come.
Inmos chose to focus on what seemed to be a large potential market – processors for parallel computing. But its second sale – to STMicroelectronics in 1989 – signalled the end of the push into parallelism, although the core architecture – the Transputer – lived on in set top box microcontrollers and the company kept the local design centre going for close to 25 years.
The rise of fabless chipmakers funded by venture capital saw many of Inmos' processor architects and chip designers spread into a variety of startups around Bath and Bristol that largely focused on processor designs. "Almost every [silicon] company in the Bristol area has some Inmos people in it," says Claydon. He moved into the area after Brooktree set up a local design centre, partly staffed by former Inmos engineers. Later, he became a founder of Oak Technology in Bristol and then Bath-based picoChip.
There is an irony to the formation of the startup cluster around Bristol. According to Claydon, when Fairchild created in 1972 a UK semiconductor design centre in Bristol, the plan was to avoid the inevitable side effects of locating in a cluster like Silicon Valley – that top design talent can move readily between employers. When it came to setting up its headquarters and design centre six years after Fairchild, Inmos came under pressure from government ministers, including Bristol South-East MP Tony Benn, who sought to place the company in more deprived areas of England.
Inmos cofounder Iann Barron favoured Bristol for its relatively easy access to Heathrow Airport. The Labour administration finally accepted the manufacturing plant could be located across the River Severn in Newport, which was also crying out for regeneration. The presence of engineers working at Fairchild, such as manager Peter Cavill, who became the design-centre manager at Aztec West, was a bonus.
The creation of Oak Technology and Picochip, as well as startups such as Icera, point to another factor in the development of semiconductor companies around Bristol: the focus of local university on wireless research provided a source of graduates with RF expertise.
Simon Bond, innovation director of SetSquared, points to other influences such as Hewlett-Packard, from which companies such as Clearspeed sprung, and a base in enterprise software that has turned into a core of companies working on cloud computing, such as Bath-based Zynstra. This is combined with a largely informal culture of networking, backed up with a mentoring infrastructure partly co-ordinated by SetSquared, itself formed by a group of southwestern and southern England universities to foster technology enterprises.
Steve Cliffe, CEO of startup Ultrahaptics, says: "SetSquared has played a pivotal role in our success to date. It introduced me to the company in 2013 and supported us in those hectic first few months. We worked closely with SetSquared mentors on everything from marketing to preparing for a funding round."
A number of other organisations have sprung up, aiming to attract entrepreneurs from a new wave of startups around the south west, including Techspark and Low Carbon South West. High Tech Bristol and Bath (HBB), launched in autumn f 2014, has created several special interest groups that include multicore computing, health technologies and embedded software development. Earlier this year, Roger Shepherd, head of startup Chipless, and Trustweave founder Howard Gurney, kicked off the first of a series of meetups at Bristol's Engine Shed, focusing on the IoT.
"We are blessed with a particularly collaborative set of players," Bond says. "What has characterised them is that they are all very well networked."
Cliffe adds: "Bristol has been a great place to be based. Our CTO, Tom Carter founded the business whilst at Bristol University, so we've been able to draw on its expertise and benefit from a great pool of talented graduates. But there's plenty of experienced guys too; with the legacy of companies like Inmos, we've been able to take advantage of an ecosystem filled with experienced people from across the spectrum."
Rupert Baines, CEO of Cambridge based UltraSoC and former vice president of marketing at picoChip, says there are subtle differences between the southwest cluster and that based around Cambridge. He points to the presence of a number of technology VC firms in the Cambridge area. "They will invest anywhere, but they are here," he says, adding the more formal networking infrastructure around Cambridge can make it more inward looking than the southwest. "The southwest is more pragmatic and open-minded," he believes.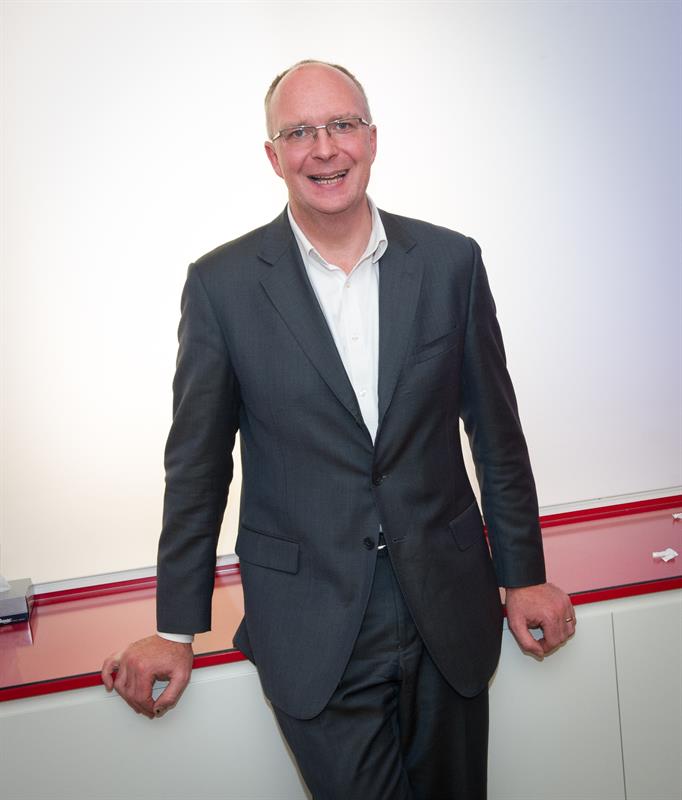 The move by VCs away from logic-intensive SoC designs that can cost tens or hundreds of millions of pounds to IoT and chip designs that need lower funding levels, including RF and power devices based on compound semiconductors.
Further to the west, Claydon points to the development of a cluster of chipmaking startups focused on compound semiconductors – a natural development out of wafer maker IQE's activity and research at the University of Cardiff's Institute of Compound Semiconductors.
"The nature of investments and tax-incentive schemes has led to an opening up of a market for ventures that can funded to the level of £500,000 to £1m or thereabouts," says Bond. "There are many more startups than there were, although raising capital is more problematic. We've now worked with more than 1000 startups."
Bond sees corporate venturing becoming more important to the startup ecosystem around the southwest, as well as more generally. "We have been brokering meetings between corporate and startups, although we are not yet getting the corporate flow that we would like to see," Bond says.
"The south of England is a really exciting innovation cluster from Cambridge down to Bristol and it's most powerful when we work across that scale." Simon Bond
As well as corporate venturing, Bond says SetSquared sees crowdfunding becoming viable for startups seeking hundreds of thousands of pounds as that funding market matures.
As the UK moves into its post-Brexit phase, Bond says it's important not to make too large a division between the southwest cluster and that around Cambridge as the country fosters stronger links with clusters in Brazil and Canada as well as in mainland Europe. "It taken us a long time to build this ecosystem, but it has resilience as well as some delicate aspects," Bond says. "The south of England is a really exciting innovation cluster from Cambridge down to Bristol and it's most powerful when we work across that scale."