Advertorial: How can we help you?
Technical support is a key service factor in Digi-Key's customer appeal.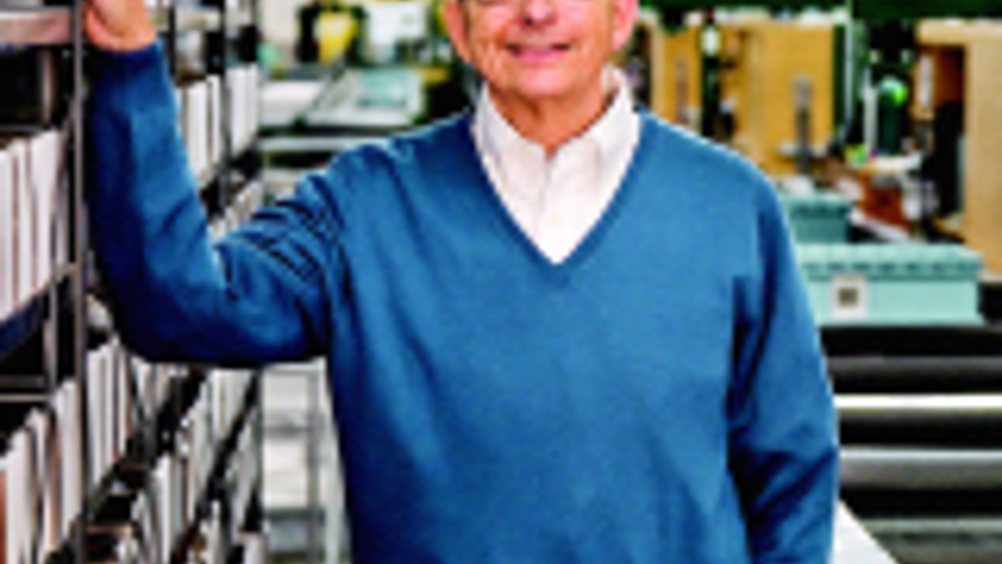 Industry studies show that design engineers are increasingly relying on the internet to place orders and to access detailed specification and application information on electronic devices and components. Although Digi-Key has worked to create a web environment that is extremely rich in terms of product related data, there are still times when a 'live' two way conversation with one of Digi-Key's technical support specialists is the best way to select a component, resolve a design problem or achieve the best solution for a design. This is why Digi-Key's headquarters is staffed by sales, customer service, and technical support representatives 24 hours a day, 365 days a year. Customers who call do not hear the noise of an automated, interactive voice response system, but rather the voice of a real person who asks "How can I help you?". That real person has access to the knowledge that will answer customers' questions and solve their problems. Offering services from cross referencing part numbers to answering design specific questions, Digi-Key's three tiered approach to technical support is comprised of technical support specialists, product managers and technicians/application engineers. This approach, which ranges from technicians with a broad base of technical knowledge to specialists in product technologies in Digi-Key's Design Support Services group, facilitates prompt and appropriate responses to basic as well as complex questions. Nearly 60 technical support specialists field the majority of the more than 1000 calls and 250 live web chats received by the technical departments at Digi-Key each day. In addition to cross-referencing part numbers, these technicians answer questions regarding product specifications and assist customers as they choose which products best suit their needs. Assigned to and trained by specific manufacturers, more than 30 product managers are instrumental in researching and selecting the continuous flow of new products Digi-Key adds to its offering. Additionally, product managers provide customer access to in depth product-specific information as well as specifications and performance data on new products. They also oversee the training of Digi-Key's technical support specialists and other key staff members. Finally, the third tier that comprises Digi-Key's technical services group is its Design Support Services (DSS) team. Approximately 15 technicians and application engineers provide design engineers with both general information services as well as complimentary project specific assistance, including support and advice regarding system design, product selection, development tools, and other applicable design issues. Additionally, the members of this group produce application notes, webinars, instructional videos and development tools. Digi-Key's Design Support Services group supports all of the manufacturers and products on Digi-Key's line card. Additionally, team members are certified support specialists for many of Digi-Key's suppliers. Having received in depth factory training and having direct relations with the corresponding manufacturers, these technicians and engineers focus on select product lines, including various microcontrollers, PLDs, analogue, RF modules, cables, enclosures and other products. With their training and expertise, Digi-Key's DSS team members can provide detailed information about new and future products, potentially relevant reference designs, design tools and information regarding product availability. The goal of Digi-Key's DSS team is to guide the customer through the design process in an effort to achieve the best solution – and, hopefully, shorten the customer's design cycle. Via telephone, email and web conferencing software, Digi-Key's DSS team, available between the hours of 8.30am and 5pm CDT (2.30pm to 11pm BST), provides services to engineers ranging from one time contacts regarding product recommendations to ongoing prototype to production design support. While Digi-Key clearly understands the importance of having a strong technical support structure, it also understands that this is just one of a number of key services required of a business serving the electronic design community. Breadth of product line, the ability to ship product immediately from stock, the fast and fair resolution of a customer's problems and concerns, and ease of doing business are also essential in meeting customers' needs. Long recognised as having available for immediate shipment the broadest range of board level electronic components in the industry, Digi-Key has added more than 50,000 new products to its offering in just the last 90 days. Currently, more than 440,000 components and accessories are in stock and available for same-day shipment. Free shipping is offered for orders of £50 and more, with no additional charge for one backorder. A £12 shipping fee is charged for orders of less than £50, with no minimum order or handling charge. Orders shipped from Digi-Key's Product Distribution Center are typically delivered to customers in the UK within several business days. Throughout its history, Digi-Key's approach to customer service has remained the same, with each customer receiving the same excellent service, whether a student, hobbyist, consultant or design engineer from a Fortune 500 company. Mark Larson, Digi-Key's president and COO, said: "Digi-Key will continue as it always has, providing our customers with the best possible service and growing our business one valued customer at a time. We've learned over the years that business cycles come and go, and through it all, we believe that if we consistently perform for our customers and respond to their needs, we will achieve our goal of becoming the distributor customers prefer to do business with."