In car audio - Just like being there
The auto industry is helping to change how we want to hear music and one of the goals is to provide studio quality sound on the move.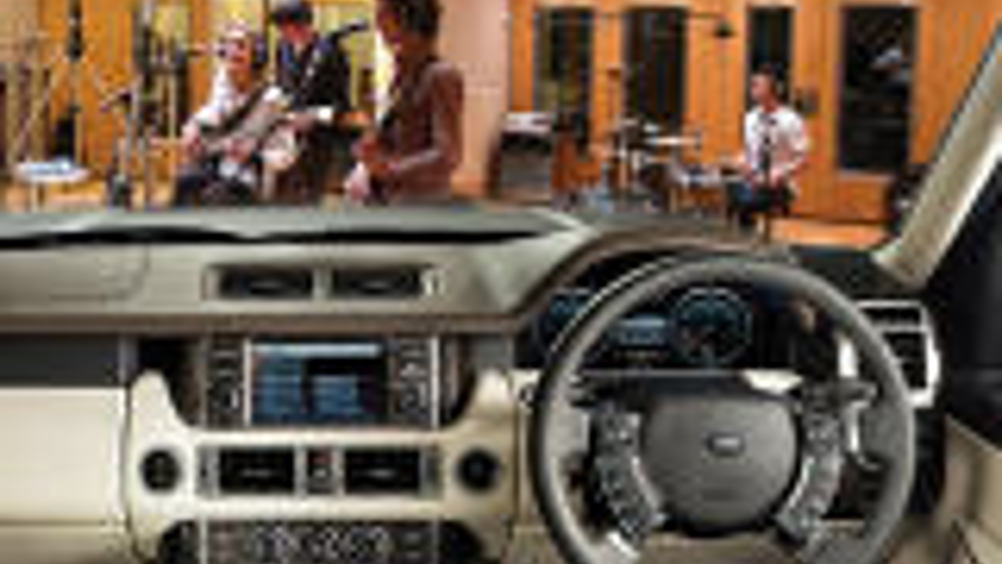 Some readers of New Electronics will remember the days when a car radio was, indeed, a luxury. And even if one was fitted, it would have a single inadequate speaker and access to radio stations on the long and medium wavebands. Those who wished to upgrade what passed for in car entertainment in those days could buy a radio from a high street auto specialist and fit the device themselves; often using crude brackets. All that is a long way from today's sophisticated in car entertainment systems. Yet, strangely, the car radio has played a critical role in the development of popular music. Steve Levine is a renowned producer whose discography includes albums by bands such as Culture Club. He is also chairman of the Music Producers Guild. "Since the 1950s and the advent of multitrack recording, people have become aware of the significance of the listening experience in cars." One of the first exponents of multitrack recording was Elvis Presley, whose earlier records were mastered from three tracks. Levine pointed out that, for many people, they heard records first on the radio, generally on AM channels. "Producers had two things to bear in mind in those days," he continued. "Firstly, the recording had to go on to vinyl and if the bass was too intense, the record's grooves would be too deep. That meant mastering engineers maximised the 'top'. But the other thing they needed to think about was the compromises involved in AM radio, including compression. So they made the speakers in the studio mimic that of a car radio." This approach continued through the 1960s, when the US FCC began to allow the use of short range FM transmission. "Studios used these short range radio links to transmit recordings to cars in the car park because music had begun to sound different in the control room than it did in cars," he continued. It's here that the trails diverge somewhat. The desire to listen to your own music saw the development of the Sony Walkman and the MP3 player. But MP3 files are typically recorded at 128kbit/s; a compression ratio of more than 10:1 from the same file on a cdrom. When played back through ear bud headphones, the quality is low. "People would rather have 10,000 poor quality songs on their MP3, than 1000 better quality ones," Levine claimed. Yet in car entertainment is seeing a boom in quality. "Equipment in cars is of a much better standard than the material being supplied," Levine believed. So the challenge now is to bring studio quality audio to the in car environment. Mark Bailey, senior manager for applications engineering EMEA with in car entertainment specialist Harman explained the thinking behind the move. "The goal is to reproduce in the car what the audio engineer wanted you to hear. It's a challenge which is more difficult that it seems," he said, "because the mix doesn't always translate to the car. We want to make the mix as true as possible; a faithful reproduction of the original recording." Bailey said audio recordings are listened to in different places, using different equipment. Harman is not only trying to bring this faithful reproduction to the car, but also dealing with the fact that a car isn't a normal space. "For example," he continued, "when you listen to a live band, you hear the music through large speakers. If you listen to classical music, there might be an orchestra in front of you and a choir on a balcony. And there's a lot of impact from the building in which the music is being performed; a desirable and necessary aspect. When music is being played back, these environments need to be recreated and that's what Harman is trying to do with the Logic7 system; to recreate the feeling of 'being there'." That sounds easy, but achieving that goal in practice is a different matter. For a start, the enjoyment of music is very much subjective; what sounds great to one listener may be appreciated very differently by another. "But that doesn't affect whether the system is good or bad," Bailey pointed out. Levine looked at the problem from the perspective of the record producer. "It's hard when you spend hours on a mix, then hear it in a car. It's never as good as you remember it to have been in the studio. One of the problems is that the listening environment is always difficult. There are always compromises with the shape of a room, but a car is more complex. The surfaces are often hard and reflective and it's essentially a square box." Because many surfaces in the car are reflective, there is the tendency for standing waves to be created. These destroy the frequencies being generated and 'they tend to collapse on top of each other' said Levine. So one of the first problems that in car audio developers face is dealing with glass. "With all that glass," Bailey commented, "it's hard to get speakers where you really need them to be. But, with careful placement, careful use of drivers, adjustment of tone and the delay between speakers, you can achieve the result you're looking for." Jaguar Land Rover is looking to address all these issues with the sound system in the latest version of its Range Rover Autobiography model. The Logic7 HD system, which offers 5.1 surround sound, has been developed by Harman subsidiary Harman Kardon. It is fitted as standard in the Autobiography, but is available as an option on other Range Rover models. Providing the best quality sound in top of the range models is a natural development, but demand for high quality music is growing, despite the prevalence of the MP3. Partly, consumers are getting used to high quality audio through their visits to the cinema. Now, they want that high quality at home and, increasingly, in the car. According to the company, Logic7 HD uses the latest digital technology. Driving the system is a 1200W Class D amplifier that allows recordings to be reproduced at the same quality levels achieved during live performances. The amplifier features 15 independent channels, said to offer levels of control previously unavailable in automotive environments. Finally, the system features 19 speakers positioned throughout the car, including tweeters in the facia, rear doors and D pillars. Mid range speaker cones are made from a proprietary new generation polymer called Alumaprene. Harman Kardon says this not only brings improved performance and lighter weight, but also allows these mid range speakers to be mounted in the fascia, doors and D pillars. Finally, 200mm front door woofers and subwoofer in the rear quarter deck handle low end frequencies. The Logic7 system also features leading edge surround sound processing technology, said to recreate 'the subtle nuances of the original recording, irrespective of the seat location'. Levine said: "Passengers have always suffered when it comes to in car entertainment; the driver has always got the 'sweet spot'. With this system, everyone else can be in a 'sweet spot'." But why 19 speakers? It comes down to dealing with the large amount of glass in cars. Picking up on Levine's point about standing waves, speakers are positioned so these are avoided. "Everything has a resonant frequency," Levine said, "but by mounting the speakers carefully, the car will not act as a resonant sounding board. Harman Kardon has worked hard to keep the integrity of the music from source to speaker." The Logic7 system in the Autobiography has been developed specifically for Range Rovers. "We have designed the system components and delivered a complete solution," said Ian Palmer, Harmon's Jaguar Land Rover account manager. "All parts have been designed for Range Rover, based on Harman Kardon's core technology. It's a complex infotainment system, so it handles all audio feeds, including the mobile phone. There's a lot of audio content being dealt with by the system and all of this has to be equalised." The company also provides audio systems to other car manufacturers, including Mercedes Benz and BMW. "Speaker designs in those models will be unique to the manufacturer," Palmer continued. In fact, Harman Kardon has a long standing relationship with Range Rover, having installed its first system in the Vogue SE in 1993. Because designing the Logic7 HD system into the Autobiography is complex, the process has taken about 30months 'from a blank sheet of paper', Palmer observed. Partly, that is down to being able to access prototype vehicles. "But we can't always get vehicles at the time we would like because the Range Rover design has to pass particular milestones," Palmer pointed out. Range Rover supplied Harmon Kardon with a full cad model of the Autobiography interior, to allow system design to proceed without a physical model. But there is no free rein; a door still needs to function as a door, even though it may have a number of speakers embedded into it. And there are only so many places where a speaker can be located. Levine takes a music producer's view of the system. "It's interesting what surround sound allows you to do for the enjoyment of all passengers. For instance, you can put the guitars in the back of the cabin and the sound comes alive." Future developments envisaged by Harman Kardon include amplifiers with power outputs of up to 3kW and systems with up to 25 speakers. Along with conventional cone speakers, it's likely that parts of the cabin – such as the headlining – will be used to generate sound. And there are plans for road noise cancellation to improve sound quality further. Levine, however, sees the move to better quality sound as a potential driver for the music business as a whole. "It may help with piracy, for example. A recent survey found that those who steal music via MP3s are prepared to pay for higher quality files. That might lead to a format that supports higher resolution and an experience that is closer to the sound of a live performance." For now, music targeted at 5.1 surround systems must be authored on to dvds. "It might be that Blu-Ray becomes the natural medium," Levine suggested. But whatever the file format and delivery mechanism, there will still be the need for speakers; and that, in the end, will determine the quality of music which drivers and their passengers will enjoy.