TDK expands AC/DC family with 700W module
TDK has added a 700W model to its PFE-SA series of AC/DC full brick power modules.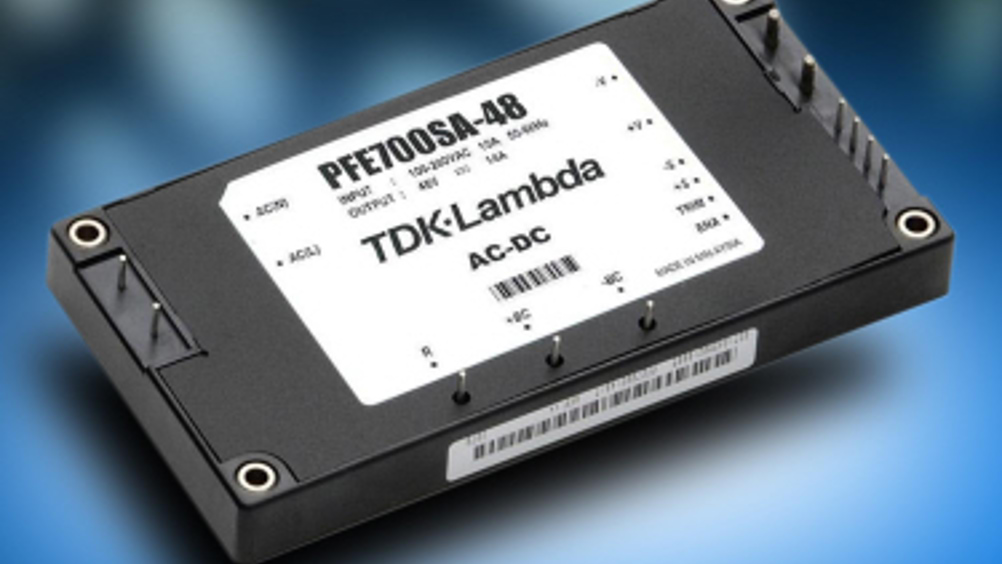 Described as a 'significant upgrade' to the PFE700S launched five years ago, the PFE700SA comes with a 3% efficiency improvement, providing a convenient AC/DC board mounted solution for applications such as industrial, MIL-COTS, broadcast, datacom and telecom, test & measurement, LED displays and signage. The 700W module is particularly well suited to outdoor applications, as well as equipment requiring water cooling, hermetic sealing and fanless operation. Available in a 51V semi-regulated output, the PFE700SA can deliver full power with a baseplate temperature of between -40 and 100°C. Line and load regulation is 50 to 57V and typical efficiency for the PFE700SA is 91%. As with all models in the PFE-SA series, the PFE700SA accepts a universal AC input from 85 to 265V at 47 to 63Hz and features active power factor correction and an input to output isolation of 3kV for one minute. The inverter operation good functions provide flexibility in the diagnostics of the power system. Over voltage, over current and over temperature protections are also included.