This year's Embedded World takes place from 27 February until 1 March, with the conference theme addressing 'Embedded Goes Autonomous', said by the organiser to focus on one of the key questions facing the industry.
The exhibition is set to welcome an estimated 30,000 visitors, with more than 1000 exhibitors.
The three day event will also host a range of conferences, with topics including embedded vision, IoT, autonomous systems and hardware engineering.
Avnet Silica's stand will feature more than 60 demonstrations of boards and tools. Advanced technologies and products in the areas of acquisition, safety and security and Microsoft solutions will be featured, with the solutions area promising to address the challenges faced by system design engineers and developers.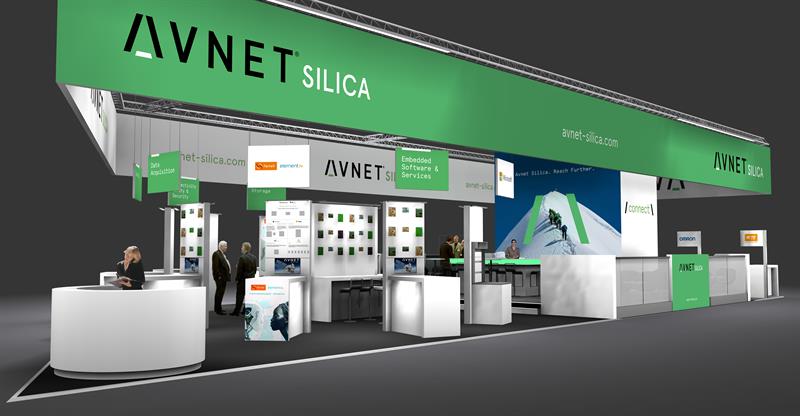 There will be a special focus on key technologies for the development of IoT products and systems, along with a demonstration of the Microsoft HoloLens.
Avnet Silica: Stand 1-370
Visitors to the Analog Devices stand will see a range of demonstrations showcasing the company's embedded-technology, ranging from front end sensors and linear signal processing to microcontrollers and digital signal processing.
Application engineers will be available to answer questions about design challenges involving the Industrial IoT, Industry 4.0, the Smart Home, personalised healthcare and similar topics.
Analog Devices: Stand 4A-629
Lynx Software Technologies will explain how it plans to support the creation of ADAS and critical IIoT systems that are secure by design. LynxSecure provided effective protection against the Meltdown and Spectre vulnerabilities when they came to prominence because it was designed to be secure from the start, eliminating the need to patch after the fact. The company will also explain its strategy for building on LynxSecure 6.0 to help create the Internet of Trust on which ADAS and connected industrial infrastructure can be delivered.
Lynx Software Technologies: Stand 4-409
National Instruments will highlight hardware-in-the-loop test, embedded software verification and validation, along with measurement and control. The platform aims to accelerate productivity for a range of applications in automated test and automated measurement in a range of industries, including automotive.
National Instruments: Stand 4-108
Rutronik will have two stands at the show – Rutronik embedded and Rutronik smart.
Rutronik embedded will show system concepts, ranging from networked sensor hubs to gateways and enterprise solutions. The emphasis for displays, storage media and embedded boards is on robustness and long-term availability. The smart booth will show integrated wireless solutions, high-security semiconductors, sensor technology and cloud services.
Rutronik: Stand 3A-317 and 3A-400
Arm's demonstrations will include accelerated IoT node development and problem solving with robots. Presentations will explore areas such as understanding processor security technologies and accelerating automotive product development cycles with virtual prototypes.
In a bid to help companies that are 'designing tomorrow', Texas Instruments will unveil technologies for the smart car, smart building, smart factory and smart city. Demonstrations will include mmWave sensors for people counting, radar imaging, a wireless charging solution for electric vehicles and its MSP430FR6047 MCUs with integrated ultrasonic sensing.
Texas Instruments: Stand 3A-129
Renesas will present an array of solutions within the Automotive, Industrial and Broad-based sectors. Its MCU Car Rally will be make an appearance for a fourth year, in which students are tasked with building a model racing car with Renesas components. Renesas will be demonstrating how AI will govern the way we drive in future and is hoping its connected car will be a crowd-pleaser. Visitors can try out the PowerCompass app to quickly identify the right power solution for their application and generate a custom reference design file. Workstations focusing on the latest RL78, RX, RZ and Renesas Synergy developments as well as power supply solutions, will also be showcased.
Silicon Labs stand will feature six hands-on demonstrations of Wi-Fi, Bluetooth Mesh, multiprotocol technology and cloud connectivity.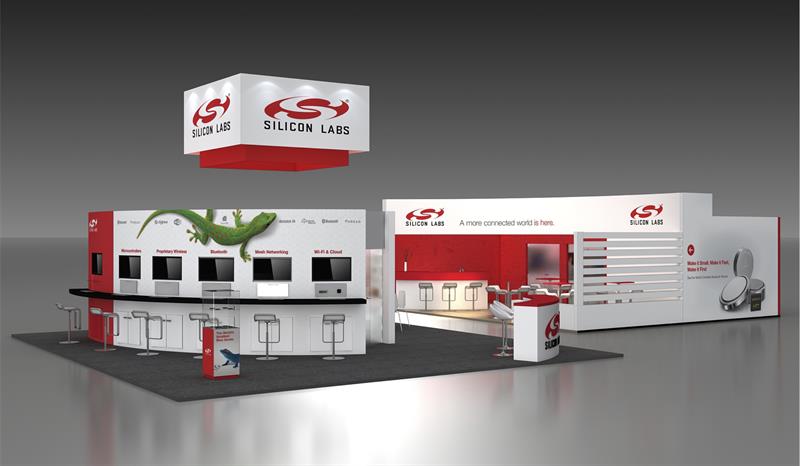 Visitors will be able to connect to a sub-GHz network dynamically through Bluetooth LE on a smartphone and extend multiprotocol connectivity to a variety of proprietary wireless applications, learn about sensitive components protection and accelerate their 802.15.4 Zigbee/Thread mesh networking designs.
Silicon Labs: Stand 4A-128
Rohde & Schwarz will unveil three oscilloscopes – all equipped with smartphone-like touchscreens – along with probes designed to meet current challenges in the field of power measurement. Also on show will be Rohde & Schwarz's Scope Rider, developed for power electronics measurements in the field, as well as a pre-compliance test setup for developers who only sporadically measure EMC to test their designs.
Rohde & Schwarz: Stand 4-218
Automotive safety and compliance will be the focus on the LDRA stand. Highlights include a tool suite which can identify and highlight coding errors and security vulnerabilities, automate the process of code reviews and testing, and facilitate verification/validation of software cybersecurity requirements.
To combat security breaches, HCC Embedded will announce its encryption software suite, designed to make IoT applications more secure and streamline development time. HCC will also be discussing its EAP/TLS offering, which provides security for wireless and IoT applications.
HCC Embedded: Stand 4-690
Adlink says the Factories of the Future can't be built overnight; their infrastructure needs to be upgraded by using technologies such as AI, robot operating systems, data distribution services, time sensitive networking and more. Visit the stand to find out how it can help transform current factories to Factories of the Future.
Following Perforce Software's acquisition of Hansoft, the company will be showing Hansoft's agile planning and management tool. Together, Hansoft and Helix support embedded projects at the team and management level, providing better collaboration, transparency and reduced risk.
Perforce Software: Stand 4-180
HCC Embedded will be announcing an encryption software suite, designed to make IoT applications more secure and to streamline development time. HCC will also discuss its EAP/TLS offering, which provides security for wireless and IoT applications.
HCC Embedded: Stand 4-609
Visitors of the Express Logic stand will experience its industrial-grade X-Ware IoT platform, which aims to make connectivity between small IoT devices to the Cloud, simple and seamless. The X-Ware IoT Platform is designed to provide best-of-class IoT connectivity for deeply embedded IoT sensors, devices, edge routers, and gateways.
Express Logic: Hall 4, Stand 122
Arrow Electronics will display its fully integrated IoT portfolio under the theme 'From Sensor to Sunset'. The collection comprises sensors, wireless connectivity, gateways to cloud platforms, data aggregation and visualisation, analytics and security and more. Looking to move prototypes into production,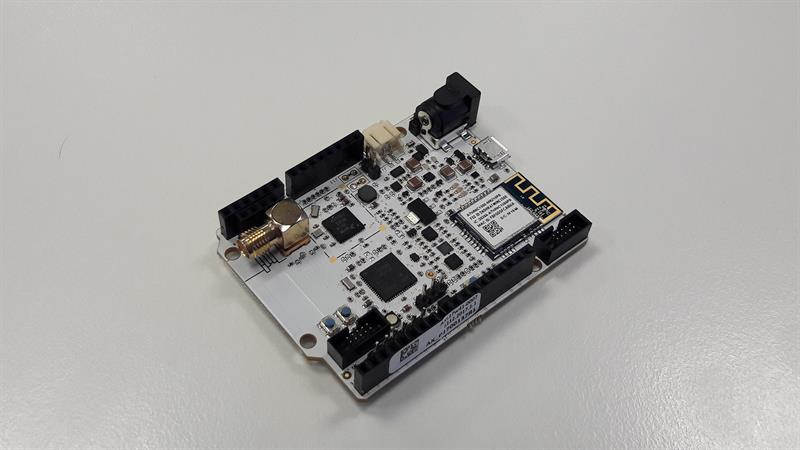 Arrow will showcase boards, development tools and systems-on-modules, including several new 96boards mezzanine options for the DragonBoard 410.
Arrow Electronics: Stand 4A-340
The RISC-V edition of SEGGER's multi-platform Embedded Studio integrated development environment is said to be the first professional IDE capable of supporting the open source RISC-V architecture. All the features and functionalities that are found on Embedded Studio for Arm and Cortex-M are also on the RISC-V version. Visitors to the stand will also gauge an understanding over combining J-Link with Embedded Studio.
Bridgetek will show its PanL smart automation technology. The PanL Greenhouse demonstration will show how plant cultivation can be accelerated in commercial greenhouses and yields increased via accessing data on light intensity, ambient temperature, soil moisture and air humidity and how data can be monitored through the centralised PanLHub.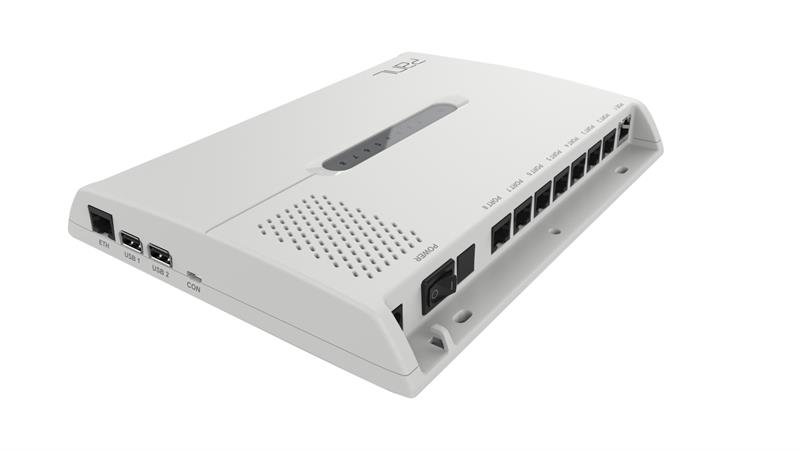 The Socionext stand features developments in areas such as IoT, graphics, imaging and industry 4.0. Its next generation graphics display controller – SC1701 – designed for in-vehicle remote display applications based on the SEERIS Graphics Processor will be featured, along with a surveillance camera solution using the Milbeaut image signal processor
Xilinx will show how it is infusing machine learning, computer vision, sensor fusion and connectivity into autonomous systems and how its technology has been applied by its Alliance Program Members. There will be a range of presentations, with topics including neural networks and FPGAs. The stand will also feature a hands-on lab, which will demonstrate how to get to market faster with Xilinx technology.