The requirements associated with edge servers in Industry 4.0 are varied and include 10GbE connectivity, as well as the need for a wide variety of interfaces that need to be integrated at the process and field level.
A new modular micro server looks to leverage as many off-the-shelf components as possible and enable cost-effective OEM systems.
The design, from congatec and iesy, is based on two standards, the Mini-STX and COM Express Type 7 Server-on-Modules.
Both performance and bandwidth demands are increasing as more and more data has is processed in real time in Industry 4.0 factories and, at the manufacturing level, there are additional requirements through vision-based, collaborative robotics, and other situational awareness and deep learning applications.
All this means that we need a new level of embedded computing at the micro server level to fit between the process and management levels. However, these servers cannot follow the standard design of actively cooled rack servers for well air-conditioned server rooms that exclusively connect their clients via 10GbE, rather they must be able to integrate other peripherals of devices, machines and systems.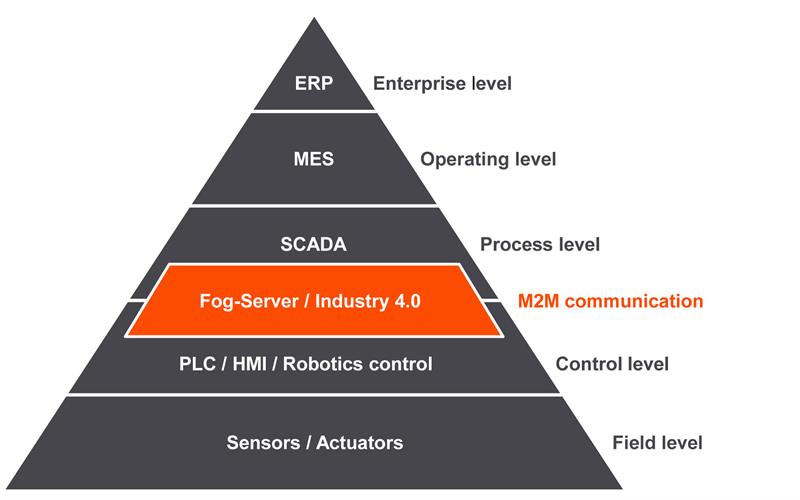 While it is possible to do that with an industrial rack system that's both expensive and less space-efficient, highly compact micro server designs that meet the needs of factory operators are seen as a significantly better solution. But balancing the flexibility of a modular system with the advantages of an extremely compact box server can be problematic.
The solution? An ultra-compact micro server platform that can be customised and is largely based on standardised off-the-shelf components!
Figure 2: Between the process and control level, a new embedded computing level is created at the server level.
Form factor
The 5x5 specification developed by Intel back in 2015 provides a board and system standard that is suitable for robust micro server platforms at the edge of the industrial process control level. It opens up a new class of system designs between the established ATX and the ultra-compact new NUC form factor. The boards of this new specification measure 140mm x 147mm – that is 5.5in x 5.8in, which explains the name 5x5. They are called Mini-STX and are about 30% smaller than the smallest ATX compatible form factor Mini-ITX, whilst offering twice as much area as NUC boards with a footprint of around 100mm x 100mm.
A maximum TDP of 65 watts is specified for 1-litre mini PCs, significantly more than NUC PCs allow and sufficient for industrial micro server applications where robust designs are preferred.
Such systems should not exceed a TDP of around ±35 watts for fanless operation. Intel has also specified the position of the processor in the Mini-STX specification, so it is possible to standardise the cooling solution of the housing as well as the system's internal heat transfer system.
All these standardisations have resulted in an ecosystem of products that can be sourced as complete solutions, reducing engineering costs and improving design security.
Industrial-grade design
This specification has been used by iesy, and its partner congatec, for the design of new embedded micro servers for Industry 4.0 applications. They have adapted it to the high demands in the industrial environment which means a consistent design for the extended temperature range (-40°C to +85°C), robustness against temperature fluctuations and electromagnetic interference, as well as shock and vibration resistance.
Other supported requirements include an industrial-grade wide-range power supply (16-32 VDC) and an extremely small footprint so that the system can be mounted in any control cabinet.
Unlike commercial Mini-STX designs with processor sockets, in this case the processors aren't assembled using sockets but Server-on-Modules. This brings even greater scalability across processor sockets and chip makers and allows even more flexible and cost-effective micro server variants, which is important for industrial batch sizes.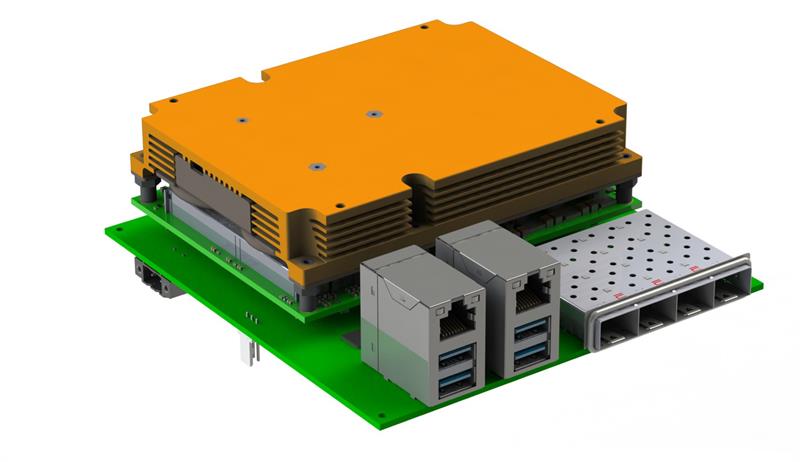 Another advantage of modules lies in additional design protection due to the maturity of the embedded PICMG computing standard which has been established for many years.
The new PICMG COM Express Type 7 standard, whose pinout supports up to 4x 10GbE interfaces and with up to 32 PCIe lanes also offers the necessary flexibility to integrate customer-specific high-performance interfaces. The sandwich of carrier board, module and cooling solution means it measures just 55mm in height.
Figure 3: The Mini-STX form factor is about twice the size of the eNUC form factor but 29% smaller than the Mini-ITX form factor.
Equipped with 16-core Intel Atom C3000 processors, the fully enclosed, fanless housing can be connected directly, so that such a system design is extremely flat and can be mounted anywhere on a machine, system or wall. You don't need a control cabinet with rugged external plugs to be able to mount these micro server boxes like a surface-mounted electrical junction box or a standard switch, thereby providing micro server performance via 4 x 10GbE Ethernet connections anywhere on the factory floor.
The micro server in detail
The new micro server provides high performance by using the COM Express Type 7 conga-B7AC module based on the Intel Atom C3000 processor. With processor power consumption starting at just 11W TDP, the system offers 4x real-time 10GbE network performance and up to 16 cores, which is suitable for processing many smaller packet sizes in parallel. Compared to other multi-core solutions, the costs and power consumption are significantly lower and makes it possible to roll out very high network bandwidths and storage capacities far into the industrial field.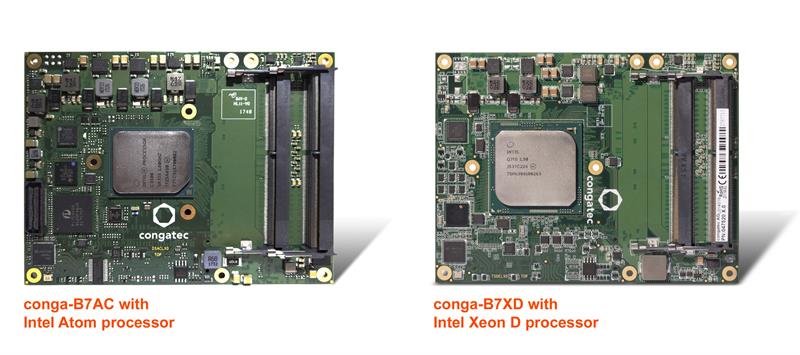 Figure 4: COM Express Type 7 Server-on-Modules can be scaled as needed.
The system will be available in eight different Intel Atom server processor versions – from the 16-core Intel Atom C3958 to the quad-core C3508 processor for the extended temperature range ( 40°C to +85°C). All offer up to 48 GB of fast 2400 DDR4 memory, which can be designed with or without Error Correction Code (ECC) depending on customer requirements. The 10GbE interfaces are standardly implemented via SFP+ cages, enabling network connection via both fibre optic and copper cables. In addition, the carrier board provides 2x 1GbE and 2x USB 3.0 interfaces for service and peripherals.
One of the 1GbE ports is connected to the integrated board management controller and can therefore be used for server-typical remote management tasks. The system further offers a VGA output and a serial interface for local administration.
For custom extensions, the carrier board provides three M.2 slots. Two of them are designed for M.2 2280 cards with key M and 4 PCIe lanes or 1x SATA, which makes them particularly suitable for storage media. The third M.2 slot accepts M.2 3042 cards with key A. With 2x PCIe, 1x USB 3.0 and I²C, it can connect both storage media and other peripherals. The feature connectors also provide GPIOs, I²C, SM and LPC buses.
If the Server-on-Modules require active cooling - for example, with a 16-core Intel Xeon D processor - optional CPU and system fans can also be supported and controlled.
This means these embedded micro servers offer the same server-class performance that up to now only fully-featured 19 in rackmount servers were able to provide. Today, they can be mounted anywhere and even integrated into autonomous vehicles.
Andreas Bergbauer is Product Line Manager for COM Express Modules at congatec and Ansgar Hein is Director Marketing and Business Development at iesy